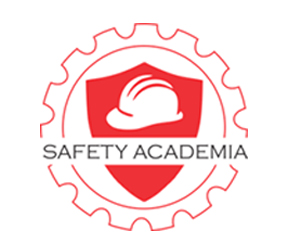 Security Academy
Our Mission 
This Mission statement declares our purpose as a company and serves as the standard against which we weigh our actions and decisions. We are established as support institution for organizations to improve their Safety Management System processes, Occupational Safety, Health and Environment management.
Our Vision

We substantiate our Vision of being the best provider of Organization Safety Management System, Consultancy, Training and Services Provider by working with only the best safety professionals.
We will continuously strive to 'do the right thing' in support of our clients, fellow employees and all of our stakeholders. We will lead by example and set our standards high for others to follow.
We strive to be a great place to work where people are inspired to be the best they can be.

Nurture a winning network of customers and suppliers and together to create mutual, enduring value.

To be a responsible citizen that makes a difference by helping build and support sustainable communities.

To Maximize long-term return to shareowners while being mindful of our overall responsibilities.
Our Values
We believe that good organizational culture is driving sustained growth and outstanding achievements. We value our expertise and build professional customer relationships, demonstrating integrity, cost effective professional service, transparency on what we do and confidentiality. We believe that safety culture, above all else should be the key organizational attribute. The central to our beliefs is a commitment to create ways to help our customers succeed in identifying hazards and managing risks.

To market our brand, see are demonstrating in life values:
Integrity
To deliver services so that when customers think of fairness and integrity, they think of us.
People
To respect our employees and value their contributions. Be dedicated to creating a work environment that is professionally challenging and personally rewarding. We believe in teamwork, and as a team, delivering exceptional results to our clients and their customers. To be committed to the professional development of each person as they progress through their career at Sutherland.
Clients
To value our clients as business partners and be dedicated to providing the highest quality of service to them and will treat their goals and objectives as our own. We are committed to increase their competitive advantage by consistently exceeding expectations.
Team work
To put individual commitment to a group effort, that is what makes a team work, a company work, a society work, a civilization work. We are committed to contributing positively to our society and to a sustainable future.
Creativity
To use creativity as a natural extension of our enthusiasm.
Commitment
To put the greatest strength in the world behind fulfilling commitment.
Website