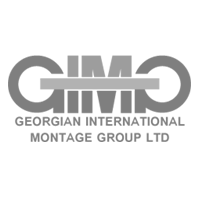 GIMG LLC
Memorandum of Cooperation is signed between "Innosystems" and "GIMG". Our companies have had successful cooperation for years.
Ltd "GIMG" (Georgian International Montage Group) was founded on 30th of January, 2010.
The main working directions of the company: Engineering, Industrial Design, Metal Constructions, Mechanical Engineering, etc.
The technical personnel of Ltd "GIMG" have been employed in large scale industries such as those ("Georgian Aviation Factory", "Delta", "Elita Burji", "Tbilkalakproekti", "Georgian Technical University",etc.), where they have gained a lot of knowledge and experience. The above-mentioned experience has been reflected on the company in various ways - productive work, innovative approach, effective management, products quality, etc.
Website