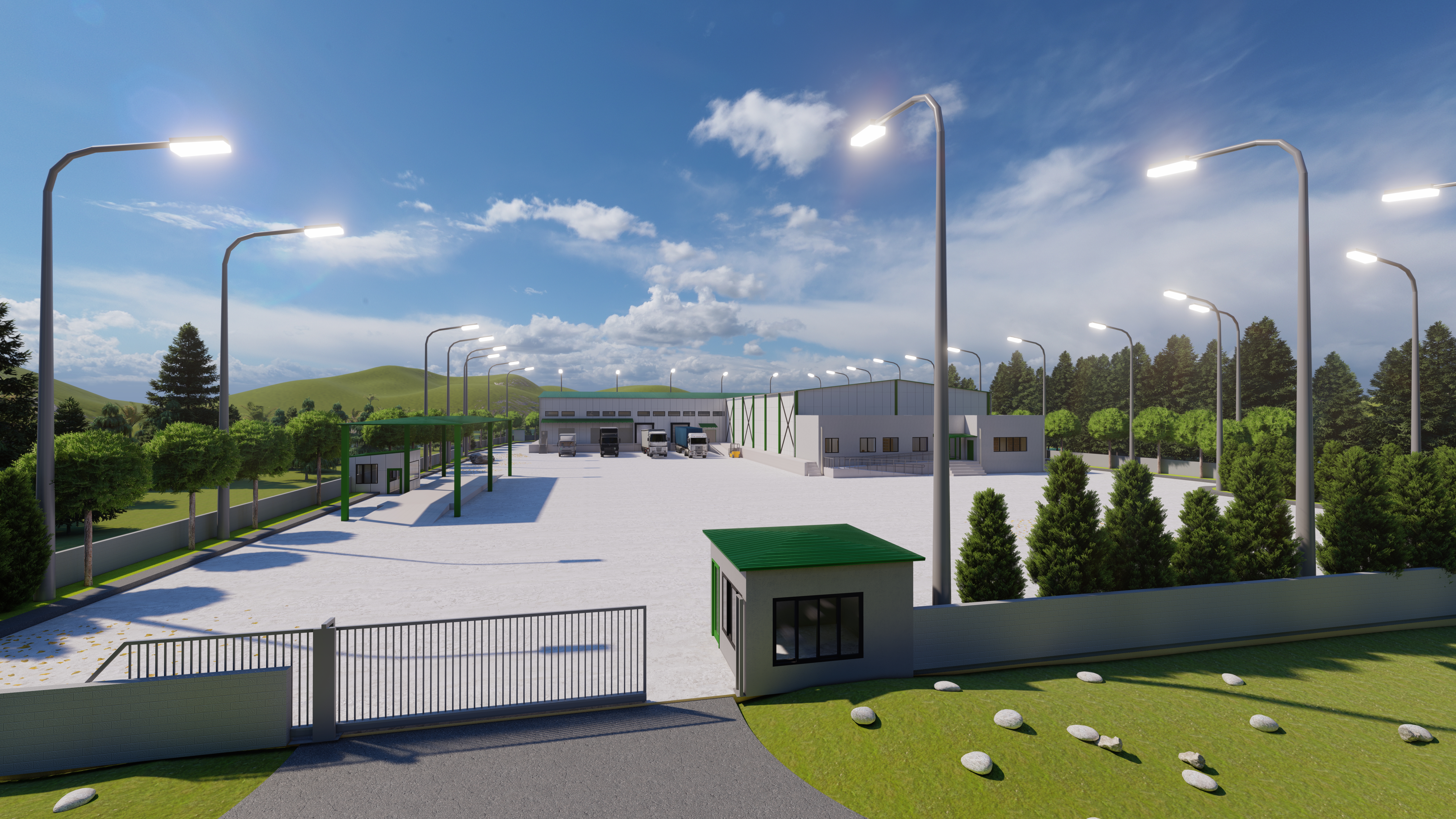 Refrigerator for Storage in Village Tsaishi, Zugdidi
Customer: Ltd "Nut and Agricultural Company"
The order was made on July 25, 2019.
The project was completed on September 20, 2019.
The subject of the order was the development of a preliminary project of a 400-ton refrigerator in Zugdidi, village Tsaishi. The refrigerator is designed to store 300 tons of berries and 100 tons of persimmons. The project includes components of storage, initial processing of fruit for storage, as well as its sorting and packaging spaces.